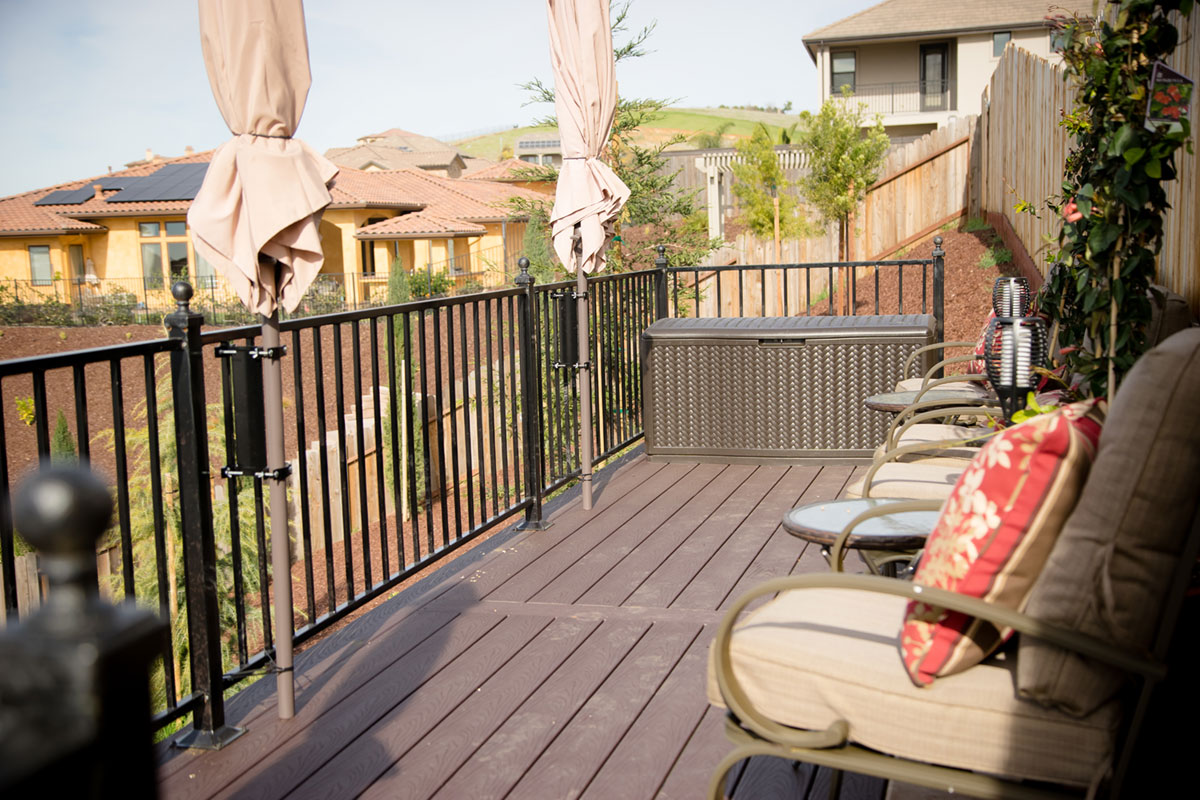 Your railing system can make or break any backyard deck design. A properly designed deck railing can offer both safety and beauty while providing the finishing touch to a beautiful deck or porch. With a variety of designs and styles including wood deck railings, composite railings, and iron railings, we have a number of deck railing ideas and solutions for any project.
Iron Railings
If you are looking for a durable, low maintenance option, a decorative iron railing is a great choice. With iron railings, you can choose between a variety of colors and post styles to accent almost any deck.
Redwood Railings
The more traditional Redwood railing offers strength and a natural look to match your deck. With 2×4 top rails and 2×2 pickets, you can add a simple top cap or decorative caps to your posts.
Composite Railings
Quickly becoming the popular choice, composite railing systems are a great choice because of their strength, durability, and versatility to match colors. With railing designs from simple to elegant, composite railings offer a great option for a low maintenance railing system.