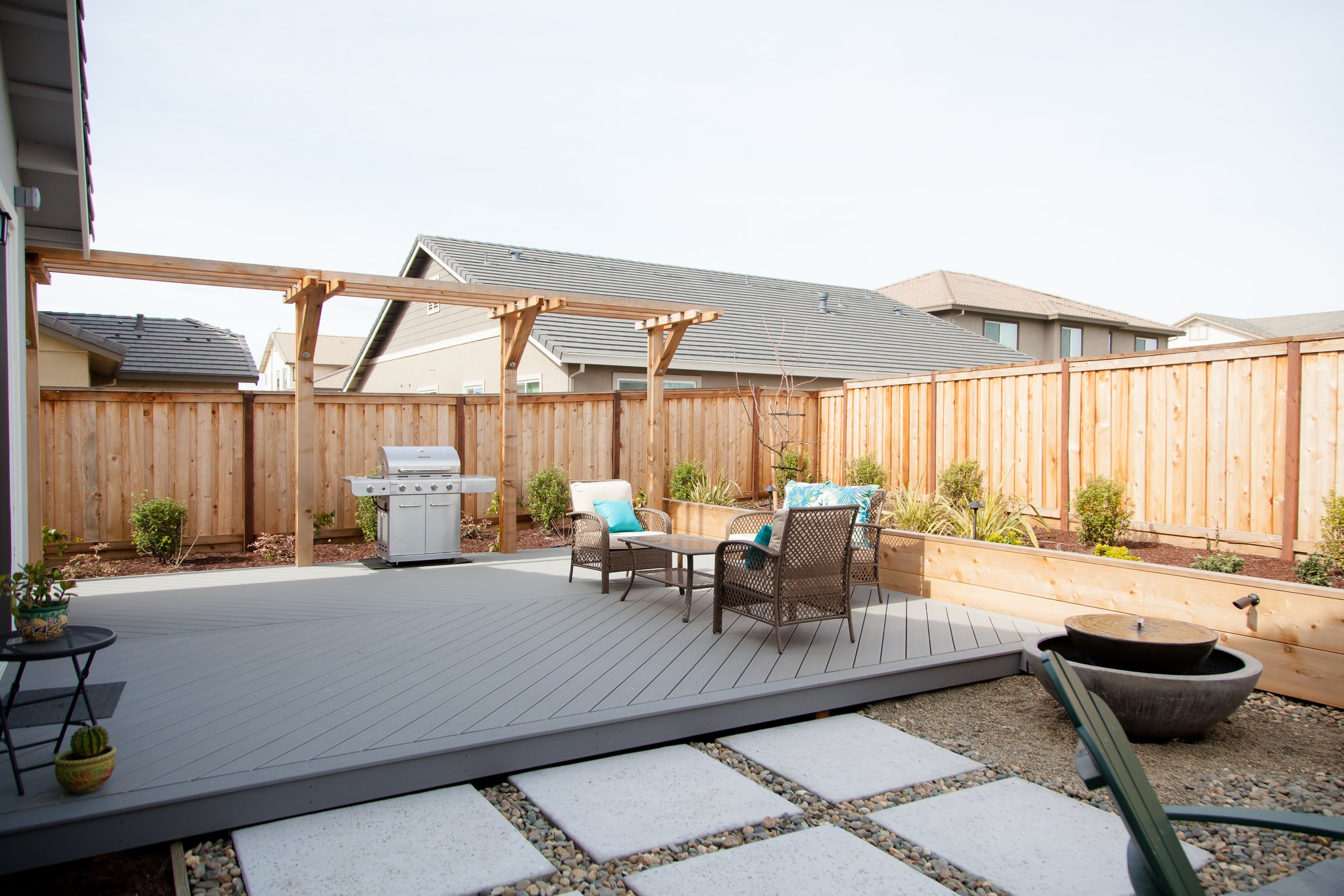 When it comes time to build a deck, many homeowners start to feel overwhelmed. There are so many local deck builders out there, how can you be sure you're picking the right one? We'll walk you through the process of choosing the best deck builder for your project to make sure things go smoothly from beginning to end.
Great Deck Builders Have Great Track Records
When trying to choose the best deck builder, there are a few things you should keep in mind. The first is to be sure and ask around for referrals from friends, family, and even neighbors. If someone you know has had a deck built recently, they may have some great insight on who did the job and how it turned out.
Another great way to find a reputable deck builder is by searching online. A simple Google search for "deck builders near me" will bring up a list of contractors in your area. Once you have a few options, take some time to look at their websites and see what kind of work they typically do and pictures of completed deck projects. Pay special attention to their experience building decks similar to the one you have in mind. Be sure to read reviews from past clients to get an idea of what their experience was like working with the deck builder. You can also check online reviews within search engines and on sites such as Angi or HomeAdvisor.
These steps should help to give you a good idea of their workmanship and whether or not they are likely to meet – and hopefully exceed – your expectations.
Find Out How Much Your New Deck Will Cost
Next, you'll want to schedule consultations with each of the deck builders on your list. This is your chance to tell them about what you want for your deck project, ask them questions about their process, find out what kind of decking materials they offer, and determine how long they think the project will take. Most importantly, of course, be sure to get a cost estimate so that you can compare pricing between different deck builders.
Communication is Always Key
Finally, once you've weighed all of your options and chosen a deck builder, it's important to make sure your project goes smoothly. To do this, be sure to communicate your expectations clearly from the start and provide them with a detailed list of deck design elements and decking materials requests that you would like used (if you have not already purchased them).
Once work has begun, be sure to check in regularly to ensure that everything is going according to plan. If you have any concerns, don't hesitate to reach out to your deck builder so that they can address them right away.
Your Deck Builder Checklist
Choosing the best deck builder doesn't have to be a daunting task – just keep these tips in mind and you'll be sure to find the perfect deck contractor for the job.
Get referrals from friends or family
Search online and look at their websites
Read reviews from past clients
Get a few estimates from different deck builders before making your final decision
Communicate clearly, ask questions, and follow up until you're satisfied with your new deck
Do you have any tips for choosing a deck builder? Let us know!