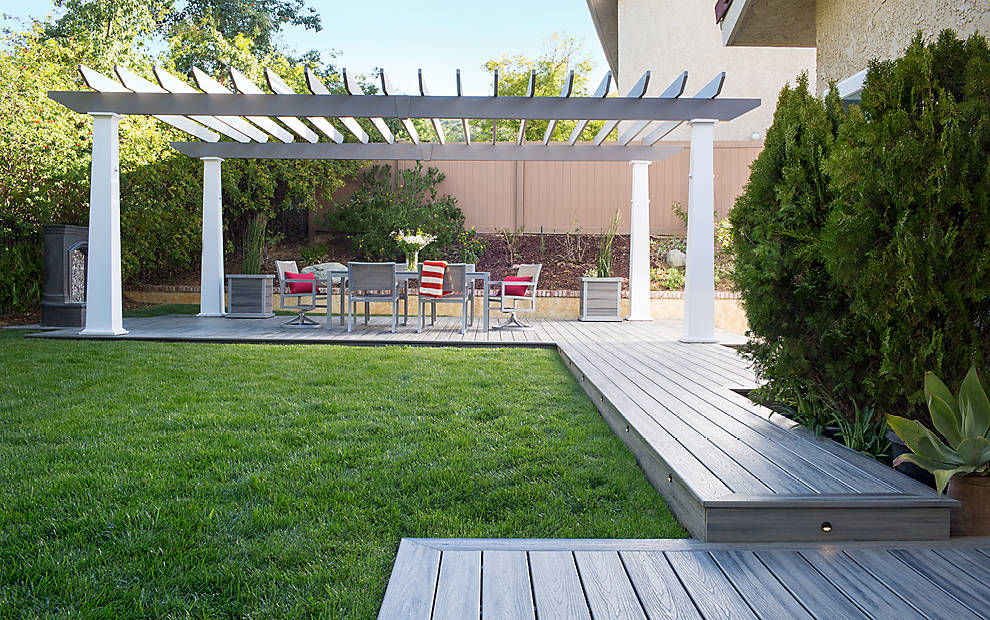 Looking for a little extra shade, privacy or protection? Our series of overhead structures are some of the most cost-effective ways to transform your back yard. Whether building a patio cover over a deck, an arbor over your garden, or a shade structure over your patio, you will be sure to be cool and dry with any design.
Shade Structures
With our innovative slat design, you will be able to enjoy anopen-airr feel that will maximize the shade with your patio shade structure. Designed to your specific space, we offer a decorative and functional addition to your backyard or deck. Choose from a variety of wood shade structures including traditional, custom and artistic designs along with materials such as Redwood, Douglas Fir, Port Orford Cedar, and more.
Patio Covers
Outdoor wood patio covers combine beauty and functionality for any backyard design. Our custom wood patio covers are the perfect shade solution for decks, patios or outdoor kitchen areas. Design your custom patio covers with any number of different shapes, sizes, colors and more.